Spongy pumpkin dough is sprinkled with walnuts, then layered in cream cheese and assembled as jelly-roll . Seasonal for October and December.
10" 10-12 slices – $31.00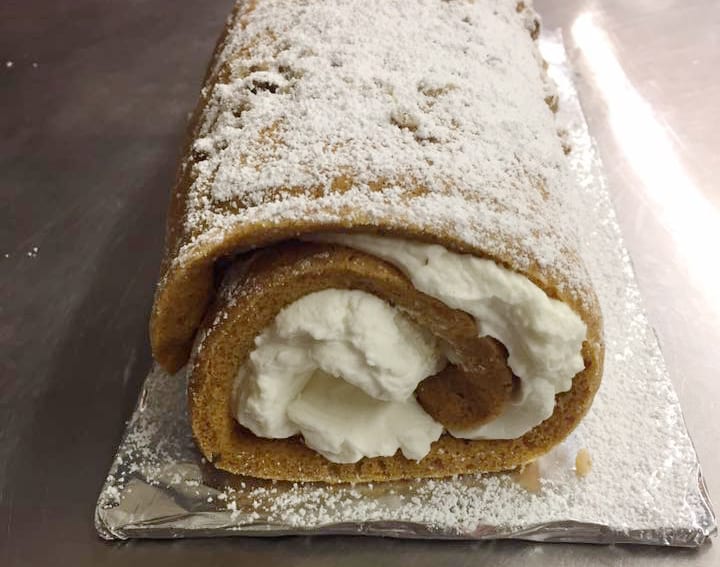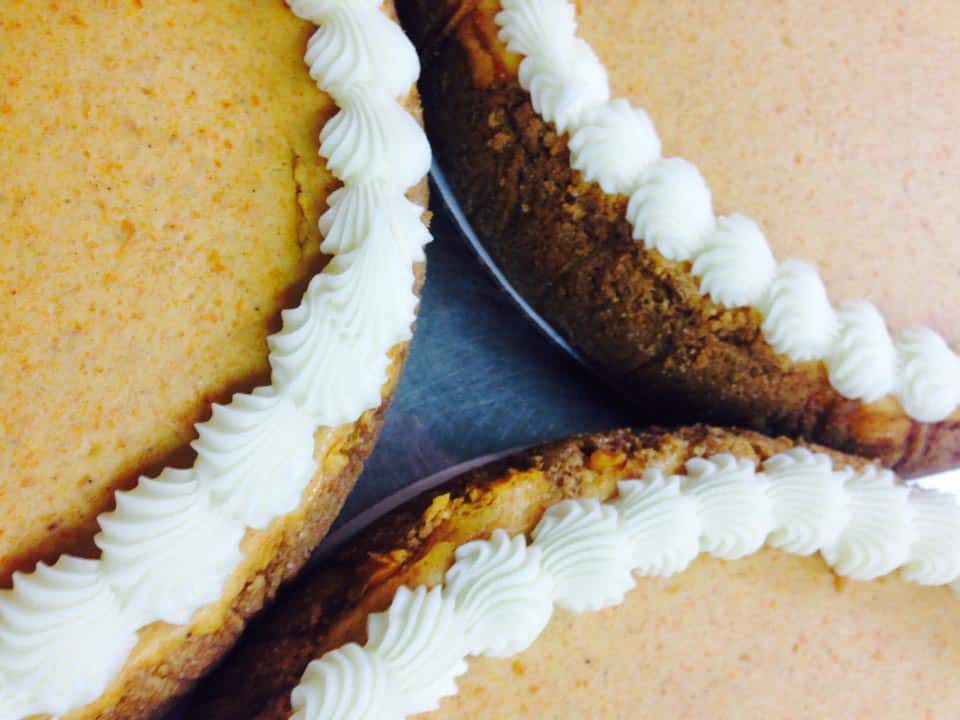 Layered Pumpkin Mousse Pie
Pumpkin mousse with walnuts is layered with whipped cream in a walnut crust. Formed in a cheesecake pan for added depth. This is a wonderful departure from tradition for your Thanksgiving dinner. Available November only.
10" 10-16 slices – $38.00
A short pastry crust filled with Granny Smith apples topped with oatmeal crumb topping.
12 servings ready for last minute needs. Call about our daily selection.
Priced from $55.00 - $65.00
Fresh Flower Decorations – Add $10.00
Eat your fiber and love it!
11" 10-12 slices – $38.00
A chewy coconut roll inspired by a Portuguese recipe is filled with tiramisu filling, rolled and dusted with powdered sugar. Its various flavors and textures make this special.
16-18 slices – $33.00
Seasonal berries may be added to the filling – add $10.00
Rich chocolate, pecan, and bourbon pie.
An individual, rustic apple pie. Served with caramel sauce.
View More Dessert Options