Catering & Desserts in the heart of Webster Groves.
Wine & Food
Pairing Events
For events and private parties.
Cravings Gourmet has provided the STL area with the highest quality food and desserts for more than 40 years. We use only the best ingredients, and we lovingly craft exquisite entrees and delightful desserts for both corporate events and meals at home.
of, relating to, or being high quality, expensive, or specialty food typically requiring elaborate and expert preparation
We don't just make food; we create experiences that center around a great meal or a fine dessert, or both. Good food with friends and family, or maybe co-workers or clients, has always been the best way to build lasting relationships. At Cravings, we understand, and we continually strive to provide the best experiences we can for our customers.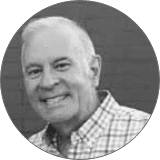 Tim Brennan has been in the business for over 40 years. His attention to detail and love for baking has truly made him a master of his craft. As a winner of the prestigious James Beard award, along with others, Tim remains one of St. Louis' best caterers and restaurateurs.
"Thank you so much for the amazing pastries. All was delicious and I was asked many times where we had gotten them. I'm surprised that people were unfamiliar with your bakery. Well, they all know now!"